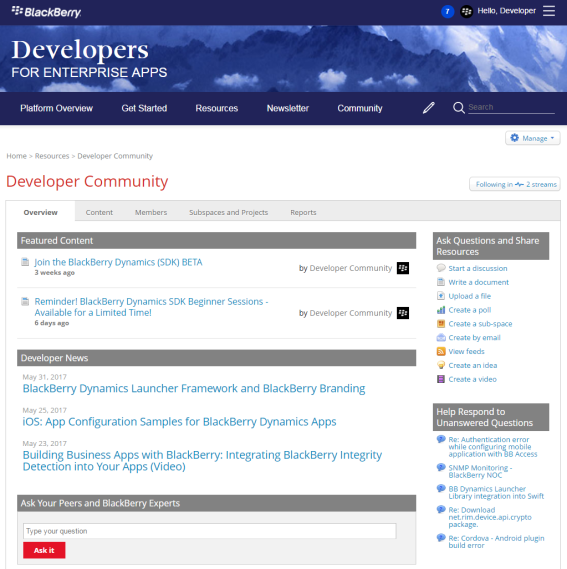 Getting started in the Developer Community Forum in 3 easy steps!
Get your app development questions answered by our team of experts, and join the conversation with your peers. This BlackBerry Developer Program resource allows you to be a part of a vibrant Developer Community. Take advantage of the information and resources you'll need to be successful developing on our powerful and secure software platform.
Go to the Developer Community Forum Page (bookmark this page for easy access)
Login using your BlackBerry online account (if you don't have a login, register here)
Type in your question in the "Ask it" field to connect with your peers and our experts
Also, check out these helpful forum tips to stay current on the latest info here: Flexible Options for Community Updates – get the info you need your way! (need to login to view content)
Visit the BlackBerry Developers for Enterprise Apps home page to access to all of our Development tools and resources.