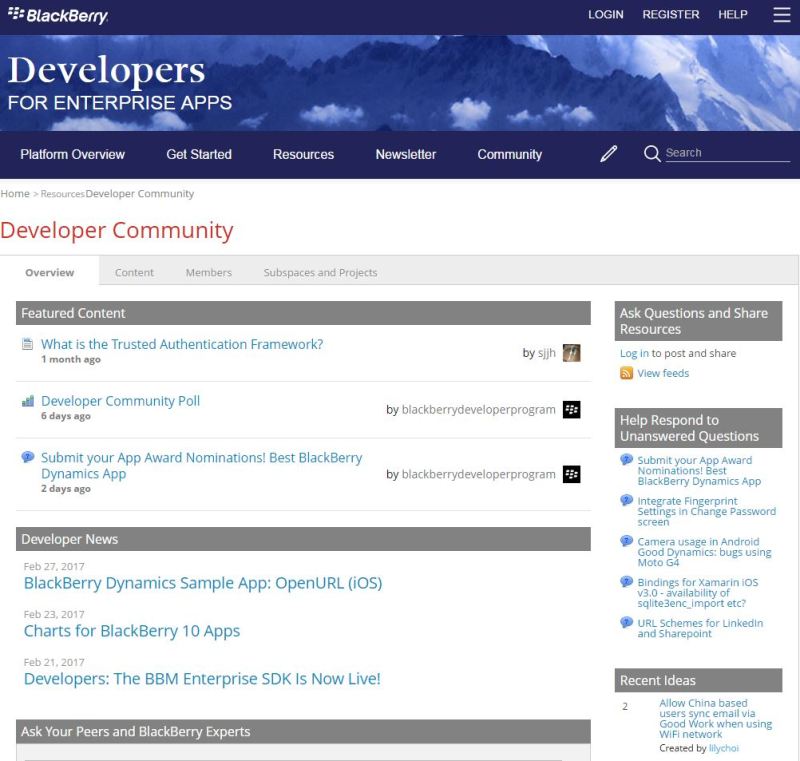 Join the conversation, engage with peers, and get your Enterprise app questions answered. Be part of a Developer Community that is at the center of all information you need to stay connected with direct information for the world's leading secure Development platform for Enterprise apps.
Get engaged with expert Devs from around the world including BlackBerry developers and technical experts, and updates on the latest news, code samples and resources as well as industry peer collaboration. Whether you are new to the platform or a seasoned developer, this community is a great way to keep plugged in to what's happening on a regular basis. Also, you can add critical feedback ideas that can be incorporated in future product updates. Your input matters and is a valuable contribution to shaping solutions to similar challenges other developers are facing during their development project.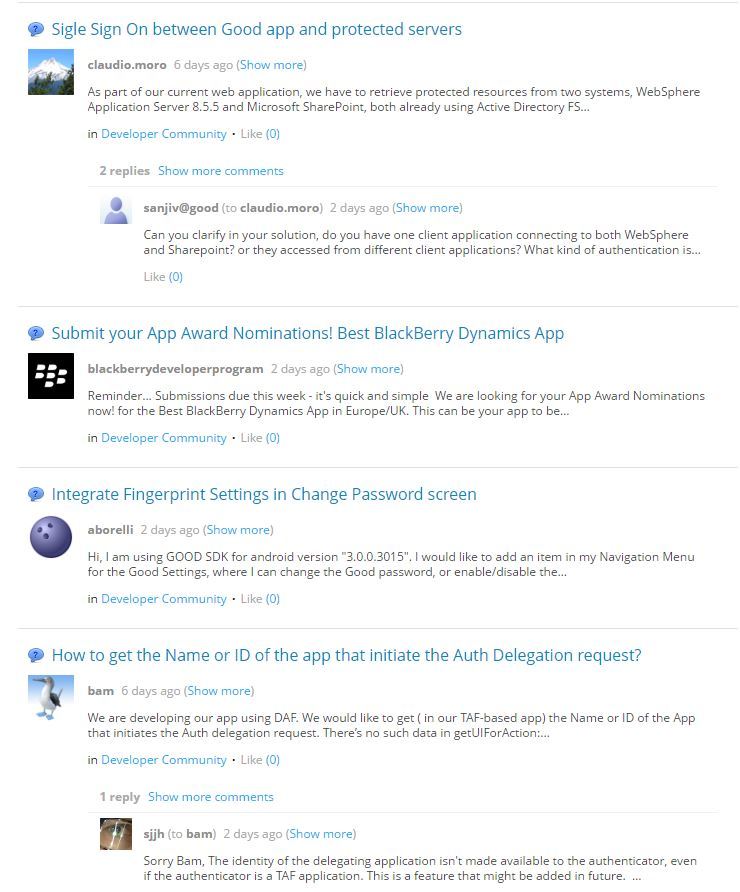 Remember… its not all work! Have a bit of fun, and gain points as you engage in the community, answer questions and connect with others with the same interests. These points add up giving you increased status, and possible nominations for our app awards handed out at our BlackBerry Developer Summits.
It's easy… Click here to join the Developer Community and the Conversation!
Jump in and take a Developer Community Poll – How do you like to consume our Development content?