Make your Valentine's Day even more special this year by enjoying our great selection of Valentine's Day themed applications. Capture those special moments, express your love, and have some fun with this week's highlighted apps. Let's take a look at some of the ones you and your special one can indulge in this holiday!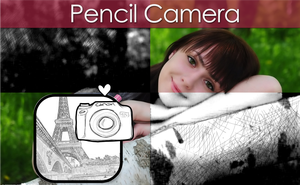 Capture those special memories and turn them into a romantic collage with the Valentine Special-Insta Photo Collage app. Relive those emotions with your loved ones and create amazing love stories with the Love Collages and share your pictures on BBM. Enjoy the freedom to customize and pick from a wide variety of romantic frames and instaframe effects to enhance those lovely photos in a fresh way. Spoil yourself even more adding a unique twist to your photos with the Valentine's Special Pencil Camera! With a simple and intuitive user interface, you can convert your photos into beautiful Valentine sketches. Unleash your creative power and upload your Valentine photos to Pinterest or share them with your friends on Facebook and BBM.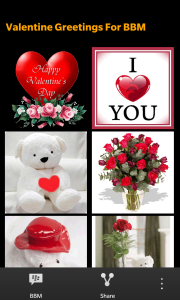 Get into the caring and loving mood with our special Valentines theme for your BlackBerry. Love Themes Free for BlackBerry 10 offers the most attractive themes for your device this holiday and helps set the mood for a day filled with joy and love. Want to add some more special features to your device to express your love? Impress you Valentine with glowing shapes in the dark. Valentine Edition Flashlight allows you create an unforgettable atmosphere with unique and glowing hearts and many other symbols of love. Illuminate the special night away with this romantic feature on your BlackBerry device.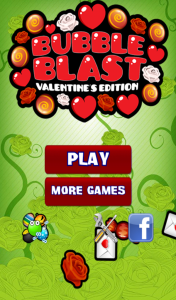 Can't express your love enough to your significant other? Send romantic Valentines greetings to your partner or loved ones with the Valentine Greetings app. Choose from a vast range of romantic and touching greetings and let those you care about know how much they mean to you with this helpful app. Having trouble finding the right things to say? Love Quotes and Sayings offers a collection of beautiful quotes to think about your significant other and be inspired by the power of love. Let your loved ones know how much they mean to you with the help of these two great apps and make this Valentine's Day the best one yet.
Don't forget to check out one of our classic Valentine's Day games, BubbleBlastValentine. Bursting bubbles has never been more entertaining than in this chain-reaction puzzle game, made for all ages!
Find these and other loving apps in our Valentine's Day Collection!