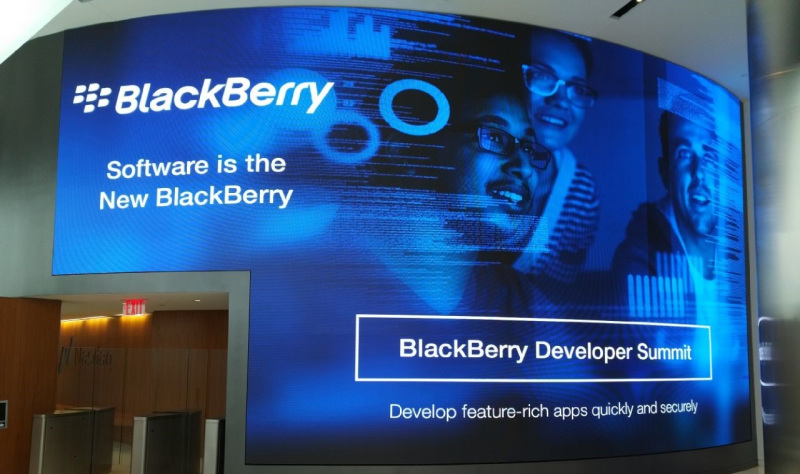 At the BlackBerry Developer Summit in Midtown Manhattan on November 17, we unveiled our expanded developer platform that reinforces — and accelerates — our software pivot. The packed event venue at Nasdaq headquarters included developers from our top customers and ISV Partners.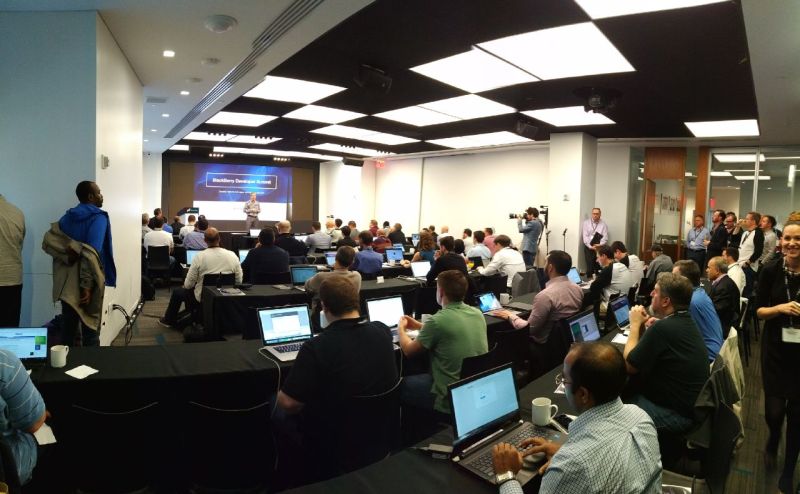 The event was much more than telling our developer community how great our platform is. We did that, of course, but the goal here was to literally demonstrate it through an immersive, hands-on workshop where developers were able to code and experience the platform first-hand in a practical way that went far beyond creating some typical "hello world" app. Virtually every aspect of our platform was covered in detail including tracks dedicated to subjects like secure storage and connectivity, inter-application communication, and server services.
Our platform continues to evolve to be more than mobile management and collaboration, it enables true business transformation. Our partners and developers onsite were excited
to hear about our software roadmap and how they can leverage it. Our product leadership team touched on the power of the expanding secure end-to-end mobile application platform, which helps our customers significantly grow their business capabilities.
Naturally, a large amount of energy drinks, cookies and other great food kept the developers happy and energized throughout the day, as they learned how to make our platform do what they want and spent high-quality time with some of the best engineering minds in the business.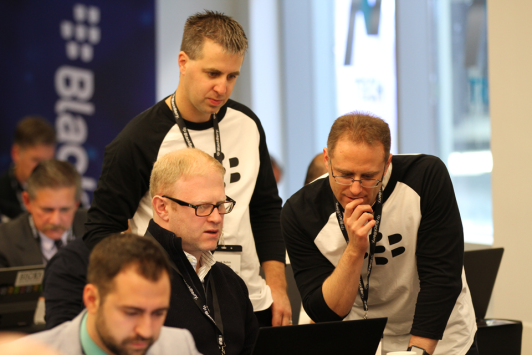 This is just the beginning! Much of the content used at the summit will be integrated into our developer program where aim to engage and make it available for all our developers to leverage our secure, flexible platform. Make sure you register for the Developer Program / Enterprise Apps Newsletter to get the latest updates at http://developer.blackberry.com/enterprise
Here is a picture of our team of BlackBerry experts present on this fantastic day. It was a fun and truly engaging experience!
We hope to see everyone from our developer community out for our next event. Stay tuned… we're sure it's going to be even bigger and better!