The 2016 Rio Olympics started on Friday, August 5 and are running until August 21. Over 11,000 top athletes from around the world are competing in 28 different sporting events.
If you do not want to miss out on any of the Olympic news, coverage, or results, here are the best apps you can use on your Secure Android-powered PRIV or DTEK50.
Keeping Up With the Olympics From Home
The official app for the Olympics is a great starting point to get information on the events, including the venues and schedule.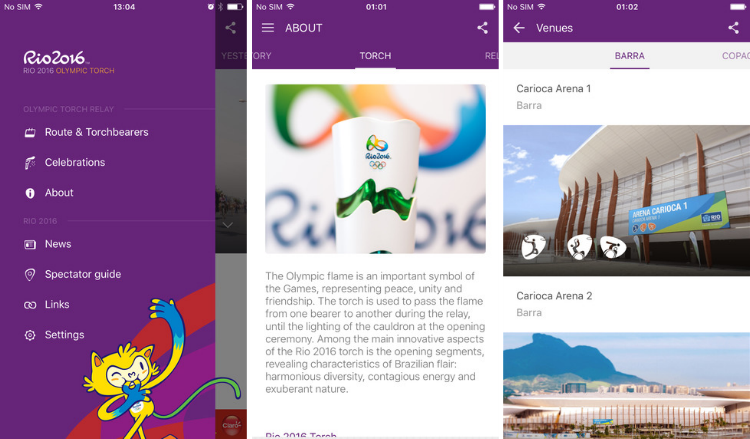 Canadians can watch coverage of the Games anytime and anywhere with CBC's app for Rio 2016 and the CBC Olympic Games Virtual Reality app. These free apps provide live streams to the competitions and a first look at a virtual reality experience.
CBC's app for Rio 2016 features up to 23 simultaneous live-streaming feeds of event coverage, standings, schedules, and results. Users get the option to watch CBC's live television broadcast or choose the specific live event that they want to tune in to.
The VR app, offers Canadians access to a live, 360-degree, motion-sensitive video and immersive VR feeds of select events at the Games. You can watch both the opening and closing ceremonies, as well as events such as beach volleyball, gymnastics, and diving, all in a VR environment. Simply rotate your mobile device to get a 360-degree view of the fields. If you have a VR headset, you can access the live feed, which sends you straight to the stadium or field where the games are held.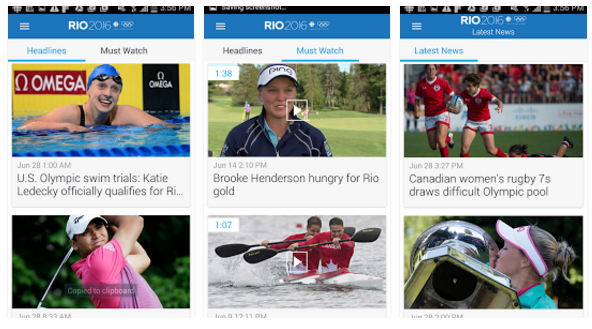 NBC holds the rights to the 2016 Olympics broadcast in the U.S. The app provides highlights from previous games, high-quality videos, athlete profiles, and news coverage. You can read insightful articles from experts and check out the game schedules too.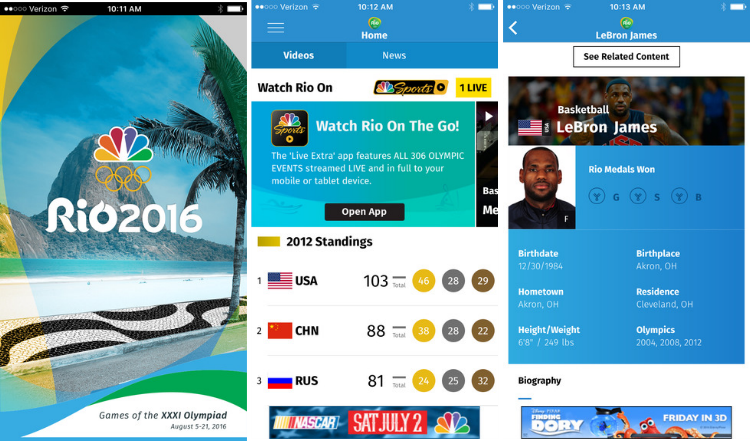 The ESPN app is a great app for any sports enthusiast. During the Olympics, you can use it to get up-to-the-minute scores, news coverage, and live video streaming from the ESPN networks. Users also have an option to listen in on events through the app's podcast-streaming mode.
Keeping Up on the Scene
If you're lucky enough to travel to Rio to see the games in person, make sure you have these apps handy!
The Brazil Travel Guide is a handy app to help you get to know the country better. Use it to look up information on the best restaurants, nightlife, or monuments. It also has a built-in currency converter and phrasebook to make your stay in Brazil smooth-sailing.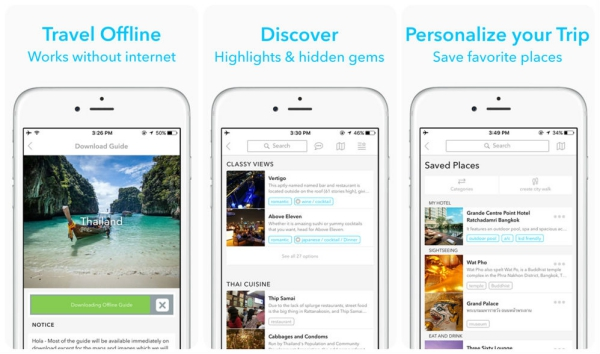 If you are not yet fluent in Portuguese, it is best to download one of the many translation apps available in Google Play. English is not spoken widely in Brazil, with only a small percentage of locals having basic proficiency. Make sure you download a translation app before the trip to help with any communication barriers.
What's traveling if you don't have Uber? Uber's an essential app for everyone wherever you are, and it will work in Rio during the Olympics. Use it to get a ride quickly and easily without waiting in taxi lines. This will be sure to help you beat the traffic before and after each event at the games.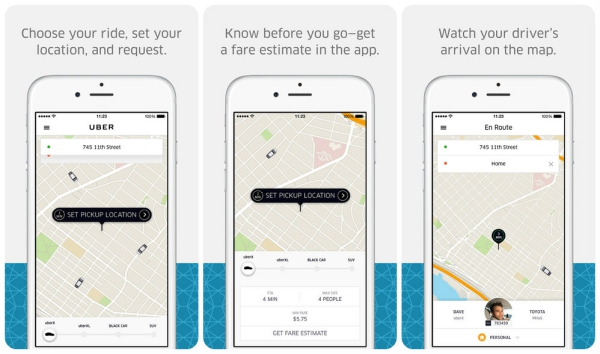 So whether you are cheering from the crowd or cheering from your couch, you can stay up to date with the 2016 Rio Olympics using these apps, available from Google Play, on your BlackBerry PRIV or DTEK50. Now get out there and cheer on your country and its amazing athletes!