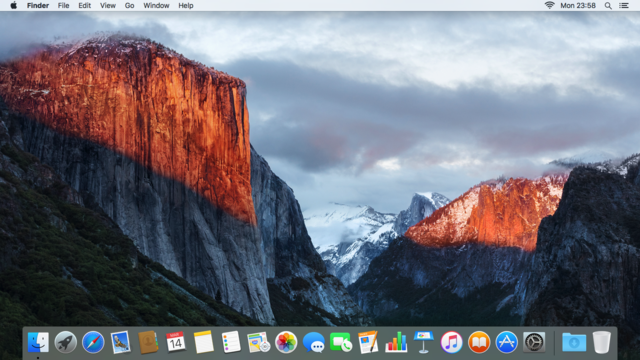 In the BES12 v12.3 release we added support to manage a Windows 10 computer. We have expanded that with support for Mac OS X in BES12 v12.4. You can now use BES12 to Activate an OS X device with ActiveSync.
The process for activating a Mac OS X device is similar to what we did previously with Windows 10 (or other mobile devices). Here is a great little video with the process:

Activate an OS X device or computer
The BES12.4 Admin guide describes the process in detail here.
When activated, you can expect the following:
Control your devices with various IT policies and actions
Configure Wi-Fi profile
Configure 3rd party VPNs
SCEP enrollment
And of course, email/PIM ActiveSync support
Like we did for Windows 10, If you're wondering what it looks like on an actual Macintosh, here is an activated Mac screen on a BES12.4.1 server, with our activated profile, ready to go.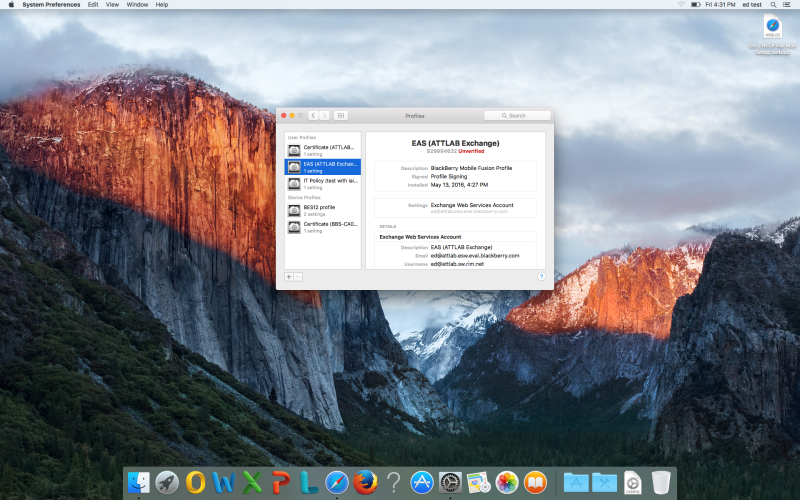 Macintosh OS X, managed by BES12.4.1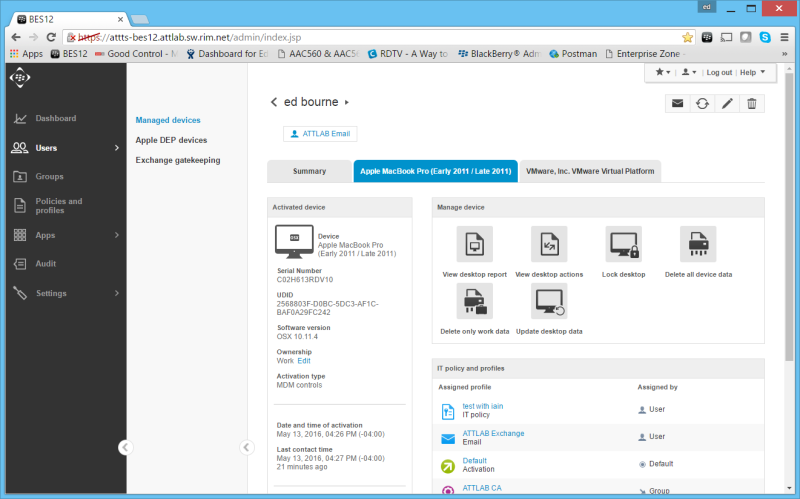 BES 12.4 administration console, managing a Macintosh OS X computer.
Now you can manage both Windows 10 AND Mac OS X on your BES12.4. What comes next, stay tuned.