For many of us, games have been an important part of our lives, right from childhood. Growing up in a large and competitive family, game nights were a common occurrence. When I wasn't playing board games with the family, I spent my time on game systems. My sister and I spent countless hours defeating bad guys and unlocking new levels. Since then, games have taken a step into the mobile world. From the classic Brick Breaker, to Modern Combat 4, mobile games have evolved quite a lot. Whether you are into simple puzzle games or more in-depth action games, there is something on BlackBerry World for you! This week we would like to highlight a few of the many great games available.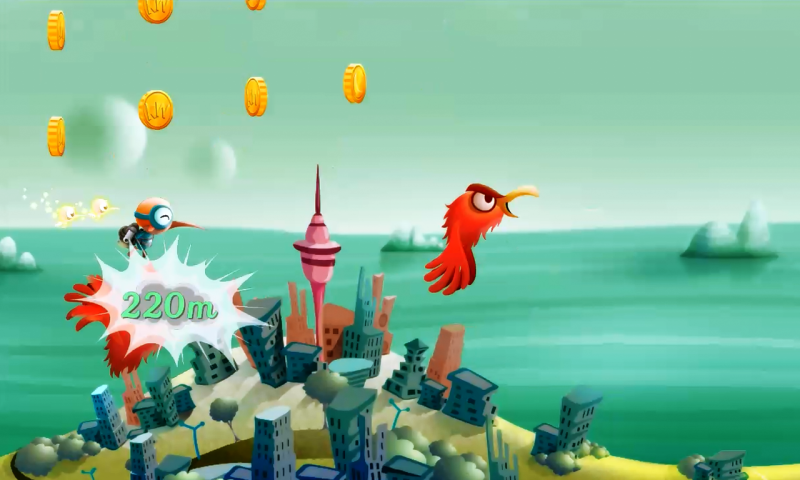 If you are interested in helicopter-type games, where you have to navigate through an obstacle course and see how far you can get, then Kiwi Wonder is the game for you! This game, featured right, is about a kiwi bird who dreams of flying. With your help, his dream will come true! Help kiwi navigate the sky, collecting coins and avoiding or jumping on other birds. Collect fuel to enter a hyper mode, sending you soaring into the clouds! Hint: jumping on enemies increases your distance. My first attempt landed me just over 7,200m, but when I focused on crushing enemies, I made it over 15,500m! How far will you fly?
A very unique game is Borderline! In this game, you must navigate back and forth from wall to wall. You move the ball with a simple tap of the screen, but you must avoid the obstacles in the middle. You progress up levels (or points), each time you successfully navigate across the screen, so sliding along one side may get you far, but is not worth anything. My current high score is a measly 7… hopefully you can do better. Hint: start off with a few quick touches to get your score up early.
If you are a fan of swap-3 matching games, such as Candy Crush Saga, available through the Amazon Appstore, you should check out Candy Slash Story. The concept is simple; match 3 identical candies to destroy them. Match more than 3 candies to generate super candies, each with unique abilities. Let the destruction begin!
Tap. Tap. Tapity-tap-tap. Sorry, I was just trying to tap my way to the top in BurgerCopter. In this high-flying adventure, you need to safely navigate your burgercopter (yes, a cheeseburger than is a helicopter), as many levels as you can. This addicting, sometimes frustrating game never ends. Well, it ended at a score of 7 for me. My advice: get your copter positioned and use quick-taps to keep it stable and flying straight up. Find another method that works better? Let me know!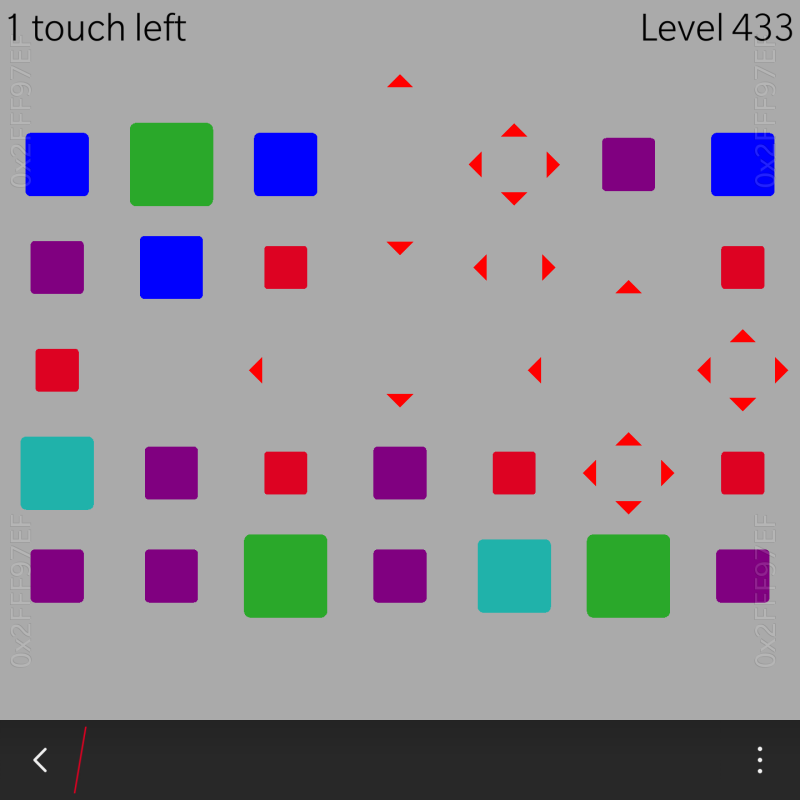 And last, but not least, one of my personal favourite games to pass the time…. drum roll please… it's Xploding Boxes! In this simple, yet addicting game, you need to create chain reactions between the boxes to clear the screen. Some boxes require increasing numbers of touches or explosions to explode themselves. Ensure you check how many touches remain and choose wisely. This game, featured left, has hundreds of levels to keep you entertained for hours and hours. If you are into puzzle games, look no further. Thankfully, you can have 5 levels unlocked at a time, allowing you to move ahead should you get stuck or frustrated on a level. You can always come back to it later, because there is no doubt you may be stuck and frustrated on all 5 unlocked levels! I am currently on level 433, having cleared all levels to that point. Can you clear all 530 levels?
Now that I have spent part of my day "testing" games for your enjoyment, it's time to get back to some real work. But I will definitely take a break again soon, to enjoy the many games available on BlackBerry World. Know of other games worth the download? Let us know in the comments!
Missed the previous episodes? Check them out to discover more high-quality apps for your BlackBerry.