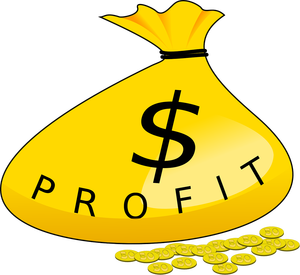 Over the last few months we have been introducing Good Dynamics and its features to our BlackBerry developer community.  During many of our technology focused webcasts and presentations, a common theme of questions have been asked that pertain to the business side of the things.  Questions like:
"I have applications in BlackBerry World, should I now target the Good Marketplace?"
"Is the investment in learning how to create applications for Good Dynamics worth it?"
"Is there money to be made in Good Marketplace?"
"Will having my application in the Good Marketplace help me stand out from other applications in Google Play/Apple App Store?"
"Is Good Marketplace the new BlackBerry World?"
We generally didn't answer these types of questions in our webcast chats because the best one line answer we could give in those formats is:  "It depends…"  I have space here to go beyond one liners, so let me explain in more detail.
The first question I'll address is the last one in that list.  "Is Good Marketplace the new BlackBerry World?"  No it's not.  These store fronts have different goals and audiences.  As a BlackBerry developer you are likely very familiar with BlackBerry World.  BlackBerry World is the sole location for BlackBerry users to get native applications.  If you are creating a native application targeting BBOS or BlackBerry 10, that's where you post your application for sale.   BlackBerry World has many different types of applications, you can find everything from games to enterprise productivity tools.  Users can install applications directly from BlackBerry World, or a BlackBerry Enterprise Server administrator can push out applications in BlackBerry World to their users, allowing applications to be installed in both the personal and corporate perimeter.  This differs from Good Marketplace in that these applications can only be run in the Good Dynamics container.  That fact alone will rule out many applications from being a fit for the Good Marketplace.  Users and administrators aren't going to install games, grocery shopping list apps or anything of that nature that is purely consumer focused in their corporate container.  If that describes your application, the Good Marketplace is not an appropriate fit.
So what types of applications are a good fit for Good Dynamics?  There are two main categories, off the shelf enterprise applications and custom developed applications for use in house only.  Custom developed applications are the easiest to address, so let's tackle those first.  If you have customers who have deployed Good Dynamics, then you'll need to use the Good SDK to add support to your application.  Since these are in house applications, they wouldn't be published in Good Marketplace, but instead they are delivered to an administrator who deploys them directly to their users.
That leaves off the shelf enterprise applications.  If you've developed such an application exclusive for BlackBerry, the first question isn't whether you should port it to the Good Marketplace, but whether you should port it to Android and/or iOS.  With 6000 government and corporate customers running Good, Good Marketplace has a sizeable audience to address and is a great way to enhance your customer base.  But this shouldn't preclude you making the application available to all users in Google Play or App Store.  In fact, in the case of App Store, the application targeting Good iOS users must be uploaded to App Store where it can be downloaded by Good users.  If you already have a successful multi-platform enterprise application in BlackBerry World, Google Play and App Store, adding support for Good Dynamics and making your application available in Good Marketplace expands your potential customer base.  I also suggest reaching out to your customer base to see if they are Good customers.  And of course, if you have customers asking for you to support Good Dynamics the answer becomes even more obvious.
I hope this helps to clarify this issue and provides some background you can use in your decision to support Good Dynamics and publish to Good Marketplace.  It should also explain why we didn't answer these questions as a one line chat reply.  In the end, we want you to end up with a big ol' bag of profit, just like the picture above.