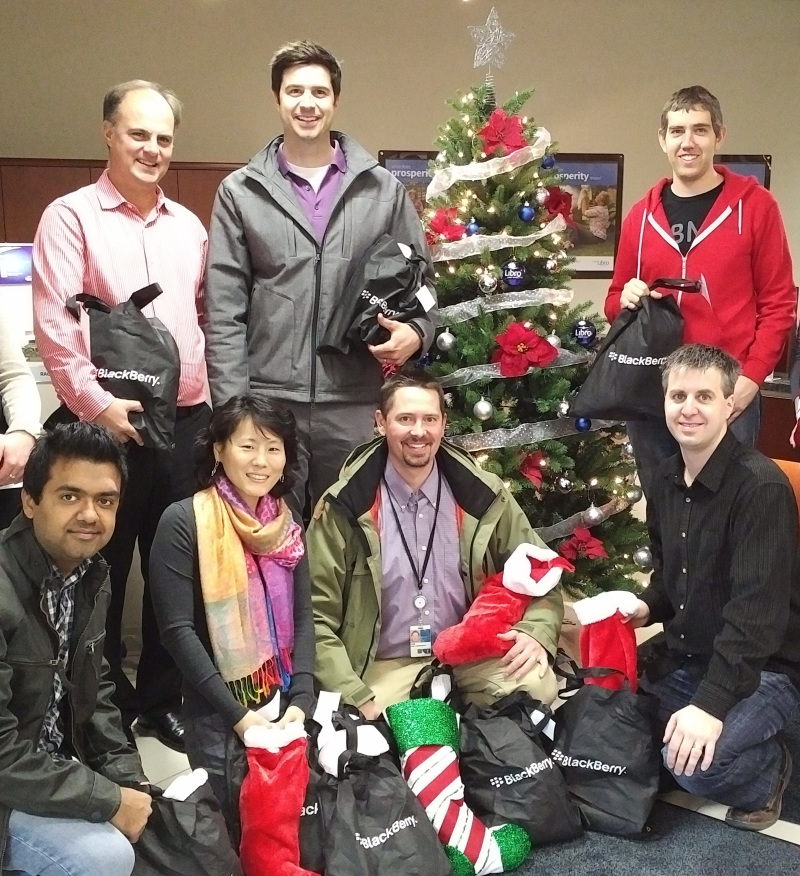 It's the holiday season and we at BlackBerry could not be more excited! After what was a very eventful 2015, with many new adventures, acquisitions, lessons, plus a major device launch, it is time for a much needed break. A break to rest up and refuel for 2016, which we expect to be even more exciting!
To our developers. Thank-you for yet another successful year. We owe you all a great deal of gratitude. For your patience and understanding. For your commitment to all things BlackBerry. For your new apps and updates. It is because of you we are proud to be BlackBerry.
---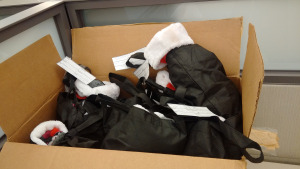 This year, the Developer Outreach and Enterprise Solutions teams worked together to bring joy to individuals within our community. A small way of giving back. We donated to Stuffin Stockings; an organization that delivers stockings, stuffed with goodies, to people in need, from children, to teens, to seniors. Our teams at BlackBerry came together to donate 10 stockings (left) to this amazing organization!
Our team also shared in a Festivus potluck, which included the Airing of Grievances, Feats of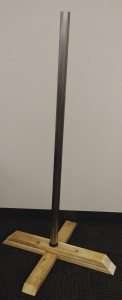 Strength (such as cracking walnuts with your bare hands, eating lemon slices and blowing up a balloon in one breath), the Festivus pole (right) and of course many delicious foods.
What are your holiday traditions?
Merry Christmas, Happy Hanukkah, Season's Greetings, Feliz Navidad, Joyeux Noël or whatever you may say to wish others a happy holiday makes no difference. What matters most is our family and our friends.
So from our family at BlackBerry to yours, have a safe and joyous holiday season!