Lists. A way to organize our lives. From grocery shopping to chores, events to places to travel, there is always a need for a list. This week we would like to highlight an application that offers a great method of keeping our lives organized through lists.
SmartList10 makes list creation easy and fun! This application has many built-in tools to make your list experience better. Use SmartDetection to write a list, like you would on paper. The app will then decipher your list and organize it. Use SmartCopy to grab lists from third-party sites, such as ingredients from a cooking site. You can now also sync your lists with other users (currently in beta), allowing you to update grocery lists on the go so the shopper doesn't miss any last minute items!
To get more information about this great app, we asked the developer, Tom Hetto of AgeTDev, a few questions.
"The only list app you will ever need again."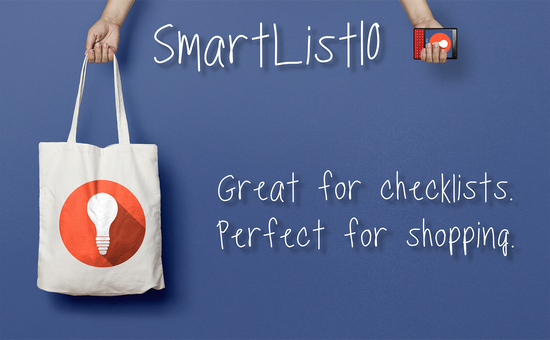 Where did the idea come from?
As I often use online recipes to cook new meals, I was wondering why there isn't a single list app out there that lets me just copy a whole ingredients list from a website and creates me a checklist from it. So I decided to build SmartList10, completely around the idea of easy, fast and especially smart list creation. Now creating my new shopping list from a recipe is just 3 clicks, the rest is automated by the app!
How long did it take to develop the app?
While coding the app, more and more ideas came to my mind to improve it even further, while keeping it easy to use. When I then launched the app, I got a lot of really great feature requests, which I tried to realize as good as I could. I added online sharing and synchronization, which was quite a task. Grouping inside of lists and, for the first time on BlackBerry 10, I created what I call a 'SmartFrame'. It is a whole new experience that lets you actually control and interact with the active frame of the minimized app! So to sum up, I've put a lot of time in the development of the app, and I still am. The app is constantly improved and I am open for every suggestion to improve it even further!
Who are your ideal customers?
The ideal user is anyone who needs a list app that can handle all your needs. Everyone who needs a shopping list, a to-do list, share a list with a friend or wants to have their lists always at a glance in the active frame is a perfect customer for SmartList10!
Why should customers buy your app?
Well, there is nothing comparable out there.
SmartList10 allows you to create a list from a given text, with a complex algorithm that detects different objects for your lists. As an example, let's take my initial idea to build the app: an ingredient list of a recipe. With SmartList10 all you have to do is simply copy it. You don't even need to paste it anywhere, SmartList10 just grabs the text, parses it, and creates your shopping list for you. When you then head over to your shop, display your list in your active frame, scroll through it with your volume keys, and if you find what you need, simply check the item with the middle volume button! All without even opening the app.
For me, it's an everyday tool that I personally wouldn't want to miss.
If you were looking for an app like this, look no further and get it now.
Check out these other amazing applications available on BlackBerry World:
ACAccounting: Take care of your money everyday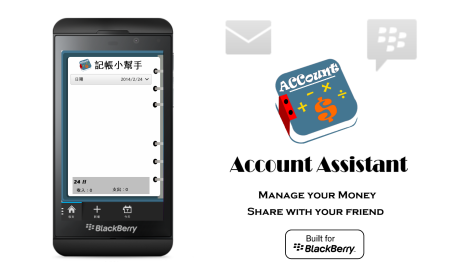 Read Out! (TTS, Text to MP3): Your personal read out assistant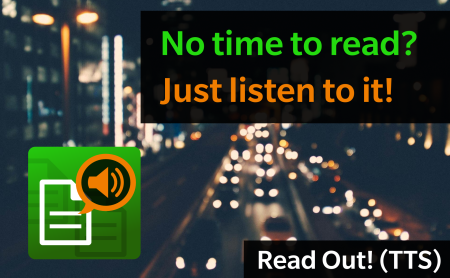 BlackBullet – Pushbullet client: native Pushbullet.com client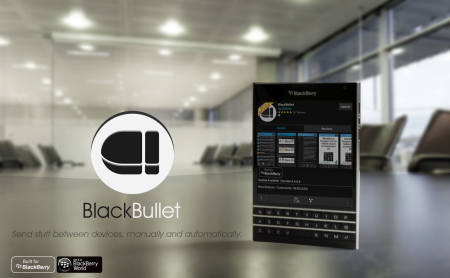 Snap2Share – sketch paint edit full photo & images: paint, edit and share your images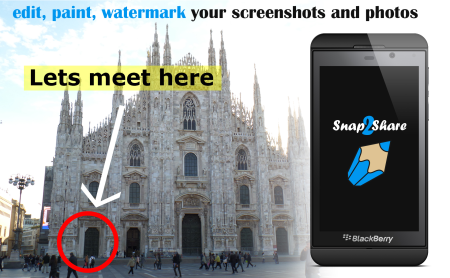 Missed the previous episodes? Check them out to discover more high-quality apps for your BlackBerry