This week we would like to highlight a few spooky apps in our Halloween Edition of This Week in BlackBerry World!
Halloween Match by the developer Marco Gallo is a Halloween themed match-3 game. In this survival-type game you swap jack-o-lanterns, bats and spider webs to gain points and proceed to the next level. Make lines of 4 or 5 for added bonuses! These bonuses may not be obvious, but they will definitely provide some booming powerups!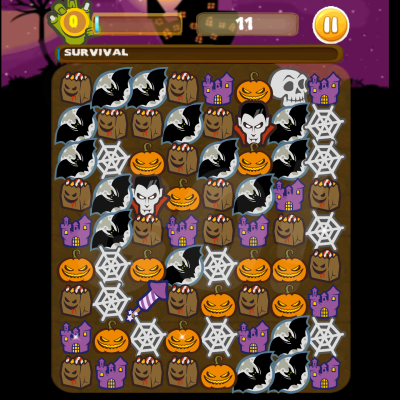 Crush skulls with one-touch, but you are then blinded while the dust settles. Watch out for ghosts, they lock in items so you are unable to move them for a while.
How long can you keep going before time runs out? Can you beat my high score of 1287?
Halloween Find the Pair by the developer UBJ3D is a two-in-one game. First, there is Classic Memory which has four difficulties. Increasing the difficulty level increases the size of the puzzle. Choose from 2×3 all the way to 4×5 puzzles. The goal is to complete each puzzle to gain candies (points). These points can be used to unlock new tiles used within gameplay. You gain more candies by completing larger puzzles. Can you complete hard mode?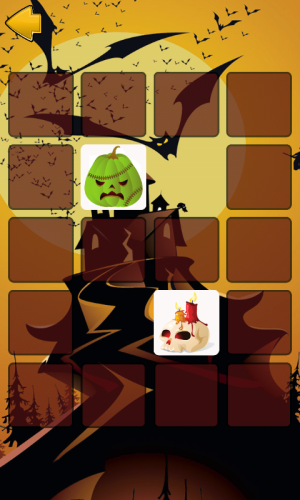 The second game is Quiz Memory. In this game various tiles are revealed and then flipped back over. You are then shown an image and are required to select the tile under which this image is found. Each time you correctly guess, a new tile is revealed. Increasing the difficulty not only increases the puzzle size but also the number of tiles revealed. Can you achieve a perfect score?
Halloween Motion by the developer BKU Software is a difficult puzzle sliding game. You are required to slide the tiles around to match the image to its background.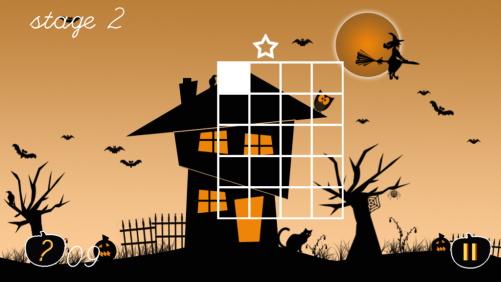 You are given hints, so you can see the background, but use them wisely as it gets very difficult as you progress. How many levels can you complete?
For those BBOS users, Mouth Monster Free by the developer MMMOOO is an amazing monster theme. This theme changes your home screen to look like a giant monster holding your icons in its mouth. This is a must have for any monster and Halloween fans!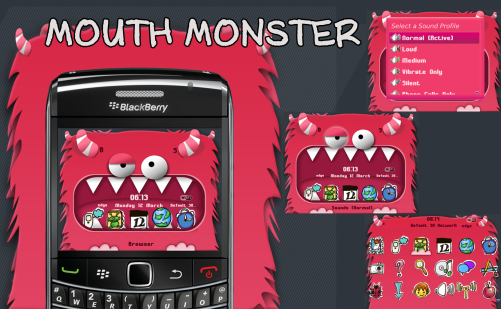 In need of a spooky background or icons? Check out Theme by the developer S4BB Limited. This application provides you with hundreds of themes you can use to decorate your BlackBerry device.
Definitely take a look at the new Halloween theme recently added to this amazing collection of HD themes. Simply select New for a quick look at recent additions. Once you find a theme you like, tap the image and the background has been updated!
Have suggestions for future episodes? Sound off in the comments!
Missed the previous episodes? Check them out to discover more high-quality apps for your BlackBerry.