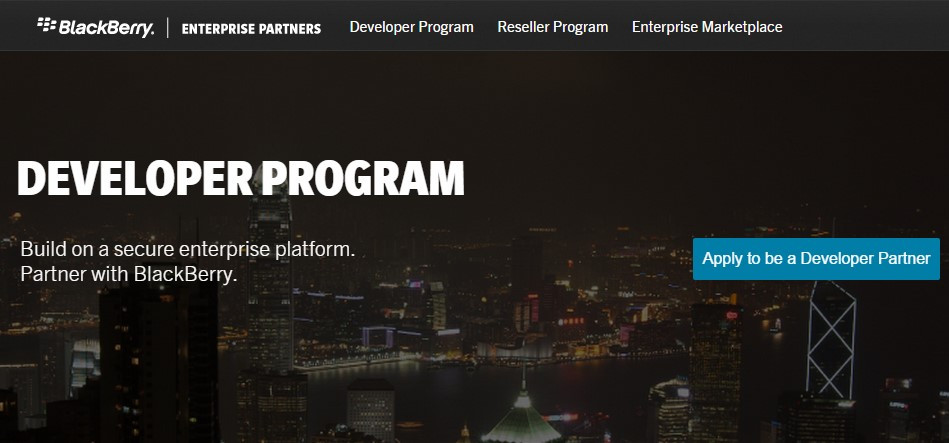 Apps are a key part our strategic shift to focus on enterprise. We're continuing to invest in our enterprise app ecosystem as demonstrated with the recent enhancement to the BlackBerry Enterprise Partner Program website at partner.blackberry.com.
The website changes make it easier for our developer partners to create and use enterprise apps. The website enhancements include:
Improved Layout
Dedicated Developer and Reseller landing pages make it easier to navigate the site and access program benefits like the Partner Spotlight.
Partner Spotlight
Meet companies that are building on the BlackBerry secure enterprise platform. These companies and many more, showcase their full solution on the Enterprise Marketplace. BlackBerry enterprise customers use the marketplace to find software, solutions and companies that can help them enhance their BlackBerry Enterprise Mobility solution to meet their unique requirements.
Follow the DevBlog to be among the first to learn about other future improvements. Please comment with suggestions of other ways we can help.