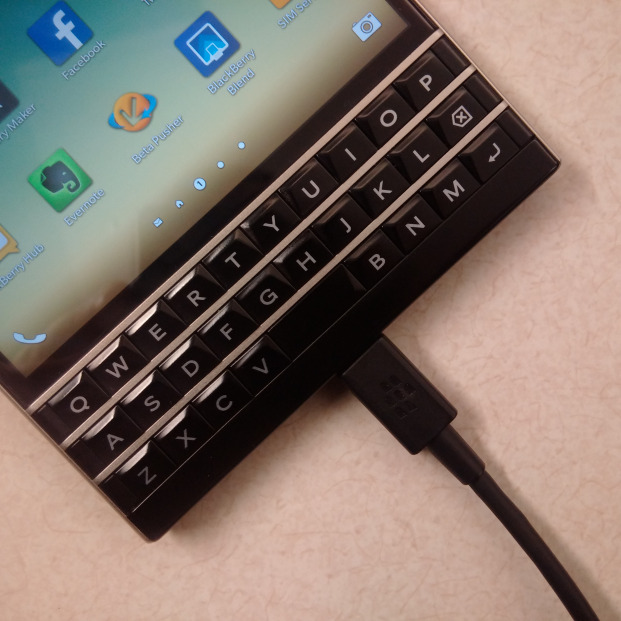 Strange topic for a company that prides itself on mobility and wireless expertise, but yes, we do have wired activations. The ability to activate via a wired connection has been a part of the BlackBerry Enterprise Server for quite a while. Some Governments and Enterprises require activation over a wired connection with their BlackBerry Enterprise Server due to security/policy reasons.
However, it does have a few use cases that a developer might also want to take advantage of. A wired activation is often faster than wifi or carrier connections when wireless network congestion is an issue, or if there is no wifi or carrier connection at all. I also recently used it to trouble shoot an activation issue, as the path to the BES for activation is slightly different then a wireless one, it helped to figure out where things were going pear shaped. It's also a convenient way of activating while also charging.
Or if you just want a weird and geeky bragging right, you can say you activated your wireless device using a wire. I won't judge.
To do a wired activation, you don't actually have to be connected to the BES server physically. Here is my recipe:
You need:
A windows PC connected to the BES server (on the same network).
A micro to standard usb cable.
A BB10 device you want to activate.
Go here – BlackBerry Enterprise Service 12 Tools Select BlackBerry Wired Activation Tool and download.
Once you have the tool downloaded, install it.
Here are the official instructions:
http://help.blackberry.com/en/bes12/12.1/administration/idu1421959025495.html
Follow the instructions from above to get the tool setup. Then plugin your phone to your PC, type in the name you want to activate against in the box at the top and select a name from the popup menu that appears. In my case, it looks like this: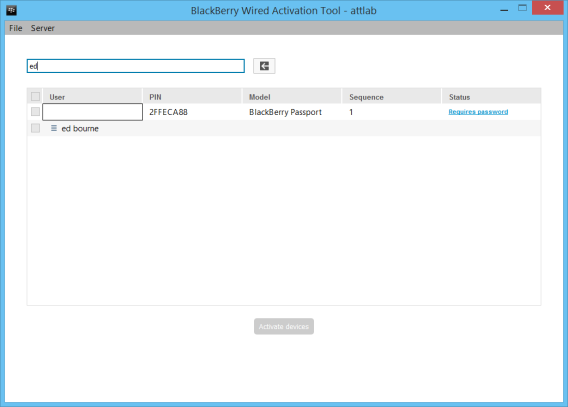 Next click on the name and drag it to the device you want to activate against. Then select the box to the left and press the activate devices button at the bottom. It will then look something like this: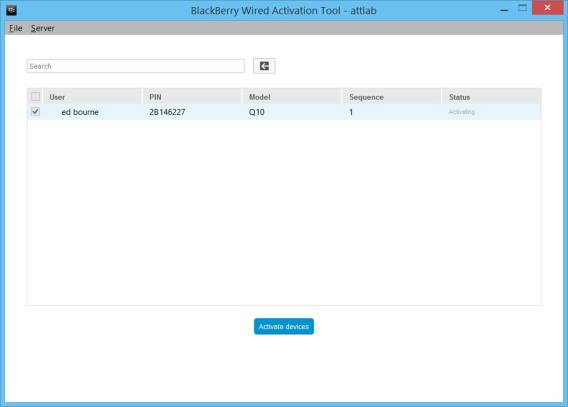 For me, it activates quite quickly, perhaps twice as fast or more than "normal".
If you have any issues, check to make sure that your PC has access to the server, for example, by trying to get to the BES admin page in a browser. Other than that it should be straight forward.
One additional item, you can do this to multiple devices at once, simply connect as many devices to your PC as you have USB ports.
Enjoy!