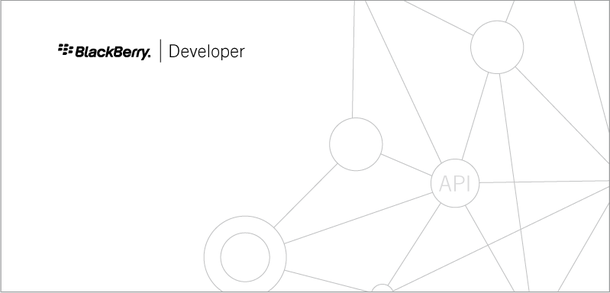 As you know, our developer program is evolving to better focus on activities supporting enterprise customer needs. We are still committed to our developer community and will continue to support your efforts to create apps for BlackBerry customers. For example, the BlackBerry Enterprise Partner Program provides the tools, resources and support to build apps for our enterprise customers and the BlackBerry Enterprise Marketplace offers you an opportunity to showcase your enterprise solutions to a captive audience of potential customers.  We're also continuing to support those of you building for BlackBerry World through developer support forums, newsletters and webcasts.
While ramping up these efforts, we've also started to work with partners to provide some of the services that you might be using today.
We've previously announced the end of life the BlackBerry Advertising Service and informed affected developers of the end of life for the BlackBerry App Generator.
The BlackBerry Advertising Service will come to its end of life on June 16, 2015. However, there are alternative solutions that you can use for mobile advertising, including Smaato, which you can access at https://www.smaato.com/publishers/.
The BlackBerry App Generator has come to its end of life on May 29, 2015. If you're an existing developer, please log into Mippin at http://www.blackberryappgenerator.com/blackberry/ to transfer your account and continue the service.
Finally, Flurry Analytics has recently discontinued BlackBerry 10 support but they will continue to support the SDK for existing apps.
We appreciate your ongoing support.