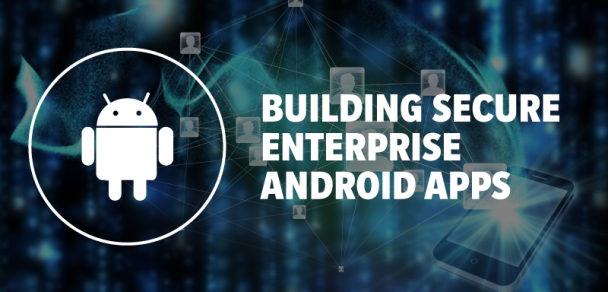 Written by:  Lee Van Cromvoirt
If you are developing apps for the enterprise, you have likely experienced some of the challenges first hand. Enterprise apps operate in a space all their own. They are deployed and managed, not downloaded and controlled by corporate IT rules and policies. And since they connect to corporate assets that reside behind the firewall, they demand protection at rest and in transit. The bottom line is that enterprise apps require much more than just code: they need  security to be designed in from the start, not bolted on as an afterthought.
Insights you can apply to your development
On May 21, we are broadcasting a webcast to share key information on how to build secure Android apps for the enterprise. Attendees will hear about the current trends and challenges before being walked through the four pillars of enterprise app development. They will also learn how BES12 provides the most secure and flexible management of apps on Android smartphones and tablets, whether they are deployed as Samsung KNOX, Android for Work or Secure Work Space.
This one-hour webcast will be packed with insights, actionable advice, demos and a live Q&A. Whether you're a seasoned enterprise app developer, or you're just getting started, plan on attending to learn the why, what and how of building secure Android apps for the enterprise.
You can see the full agenda and register here.