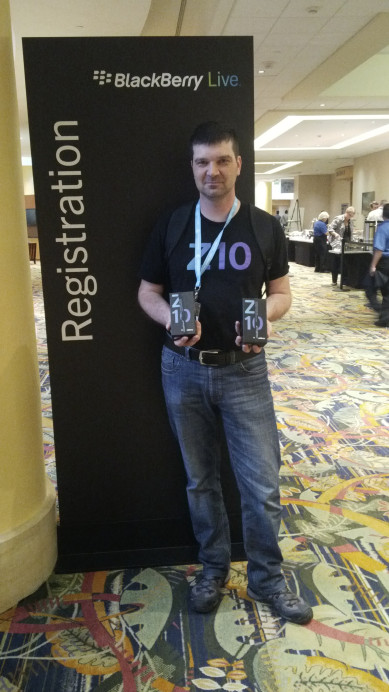 During my first year at BlackBerry, I worked in the Developer Evangelism team in EMEA and mostly took care of south-east Europe, including part of the Balkans.
At that time I discovered that Slovenia was the home country of many prolific mobile app developers and during one of our hackathons we organized over there, I had the pleasure and honor to meet with Roman Verhovšek (@pronicapps on Twitter) for the first time.
Roman's experience with Mobile Phones starts back in 1999, when he started developing with J2ME (his first project was an email client used in some phones released at that time). After a few years working for some companies like Si.mobil (second largest operator in Slovenia) and Mobitel (largest mobile operator in Slovenia) he had the luck to receive a BlackBerry PlayBook and a BlackBerry Torch.
This was the first time he switched from Java to another development language, in this case to ActionScript and HTML5. At that time he participated in different contests and offers. For example, he was the second runner-up in the BlackBerry Developer Challenge 2011 (EMEA region – ActionScript). One of the rewards was the BlackBerry Dev Con conference in Amsterdam which he attended. After that, he began visiting BlackBerry events in Amsterdam, Milan, Maribor and Orlando.
Before visiting BlackBerry Jam in Milan, Roman put together a group of developers who were BlackBerry lovers as well and the local BlackBerry Developer Group was born. Eight members visited the event in Milan and in the following year, 12 visited members visited the big event in Amsterdam. For a small country like Slovenia, their group members developed a substantial number of apps. At that time, Roman was already switching to C++, which was his favorite language when developing apps for OS/2 in his student times.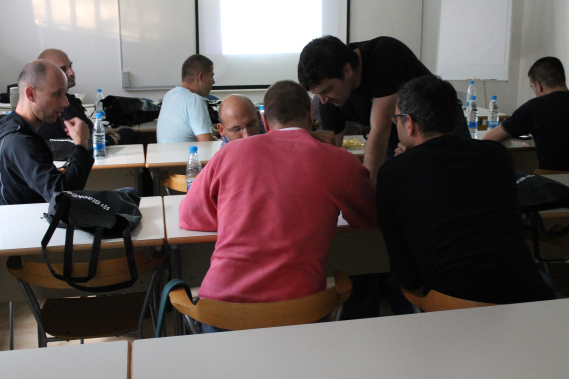 At the same time, Roman came in contact with Rok Rupnik, PhD, a professor at the University of Ljubljana. In 2012/2013 and 2013/2014, they lectured students about Cascades development in his class. In 2013, the faculty, BlackBerry and their developer group organized the hackathon in Ljubljana I mentioned at the beginning of this post. A great success!
Roman is now 'BlackBerry Certified Builder for Native Application Development' and so far he has developed over a hundred mobile apps for different platforms, in Java, C/C++ with Qt/Cascades, HTML5/JavaScript and ActionScript.
Last year their developer group evolved into an enterprise group and their main focus is now development of enterprise applications. For example, two of his popular apps are PRISM Break Secure Email and Secure Pictures, focusing on enterprise security. Both carry the 'Built for BlackBerry' designation. He also founded Pronic Apps, a startup company dedicated to developing apps and mobile solutions for enterprises.
If you liked this success story, please take a look at the previous ones, too.
Interested in learning more about our Enterprise Developer Groups? Do you want to join one? Take a look here to find the one closest to you. If you are interested in starting a new one, instead, please fill in this form and we will get back to you as soon as we can.