If you are a company looking for a great BlackBerry developer to build the next great app for your enterprise customers, look no further. Get in touch with the nearest Enterprise Developer Group in your area  and ask them. I am pretty sure you will find what you are looking for and the results will be astonishing. This is one of the many benefits of our developer groups and, now that they are 100% focused on Enterprise mobile app development, they are even more relevant for your company.
Today, I would like to highlight what a member of an Enterprise Developer Group has achieved over the past two years. Marco Bavagnoli joined a Developer Group and it helped him get involved in some very important projects for a few big customers, now that BlackBerry has gone back to its roots and started focusing on the enterprise market again.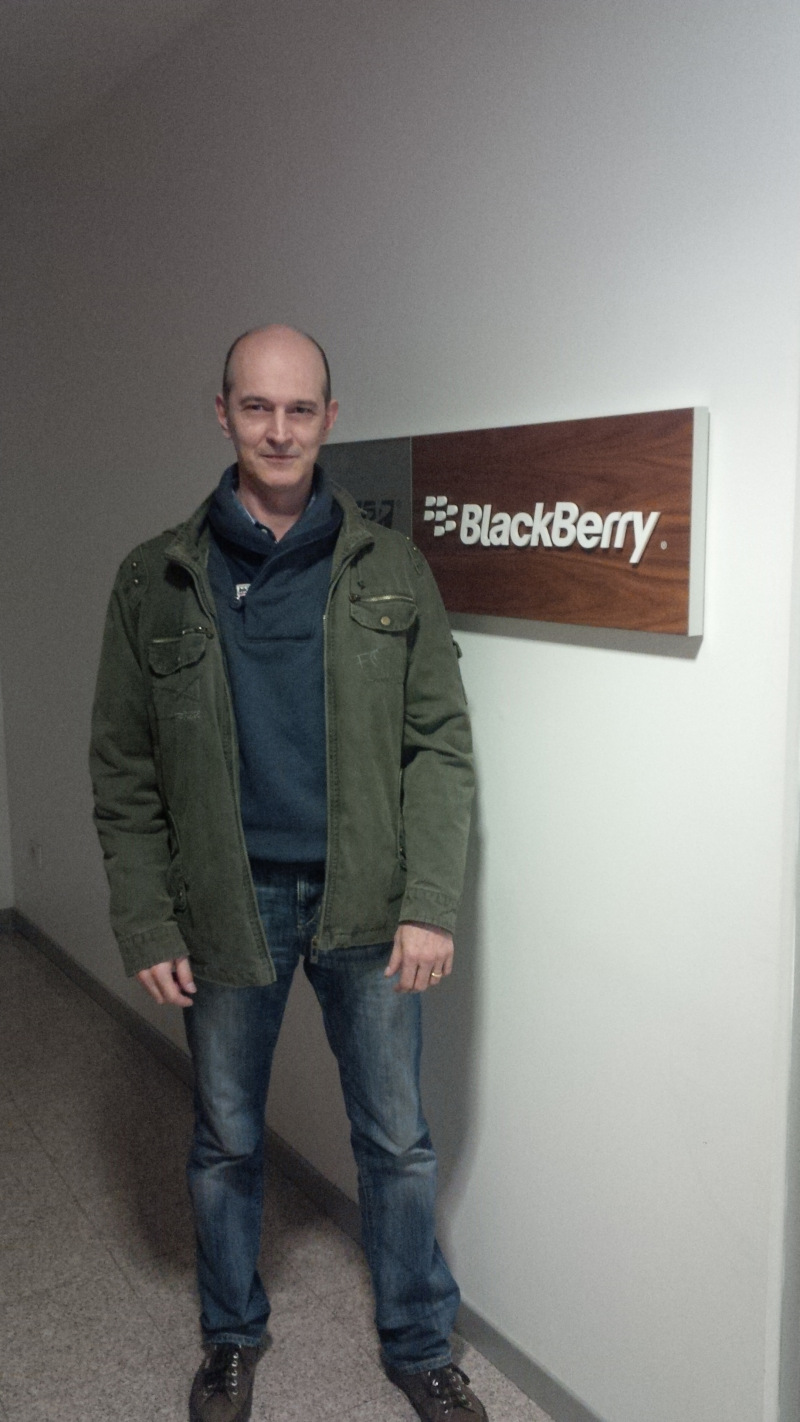 Marco got to know BlackBerry in 2012 and attended the BlackBerry Jam conference in Milan. He has always been a geek, C++ programmer and always interested to discover something new. At that time, this "something new" was his brand new Dev Alpha device that BlackBerry used to provide developers with, since BlackBerry 10 was not released yet. Also, Marco was an expert Qt developer and it didn't take too much to start developing new applications for the BlackBerry 10 platform. A few weeks later, he also joined the BlackBerry Developer Group in Milan  This helped him gain more knowledge on the platform and get in touch with a few other Italian mobile app developers to exchange ideas, experiences and learn from each other.
After two years, he now sports 12 very popular applications available in BlackBerry World (some with 1500+ 5* reviews), giving him popularity and a very strong catalog of high quality apps that demonstrate what Marco is capable of. Now, Marco is leveraging his competencies to help some of our partners to quickly respond to the needs of their enterprise customers. For this reason, he was involved in a few projects, the latest being for a company that is working on a very important application for a big enterprise customer in the finance sector.
Interested to know more about our Enterprise Developer Groups? Do you want to join one? Take a look here to find the one closest to you. If you are interested in starting a new one, instead, please fill this form and we will get back to you as soon as we can.