Papers, papers and more papers — stacks, reams, and file cabinets full of them.
Developer ProntoForms saw an opportunity and leveraged the BlackBerry 10 developer tools to build a solution. This is exactly the sort of opportunity that we're encouraging BlackBerry Developers to harness as our focus on the enterprise market sharpens. Read about how this app was built for BlackBerry and how customers are using it in their daily operations.
For too long, this all-too-familiar scenario has been one of the major bottlenecks in the business pipeline, from the very act of carrying all the forms to filling them out, sorting them, and delivering them to offices so they can be pored over and filed away.
But there's a better, more efficient way to tackle this challenge, made possible by BlackBerry and ProntoForms, and business is better because of it.
As ProntoForms explains on its website:
"ProntoForms is an App + Web Portal solution that enables rapid, media-rich and error-free data collection in the field using mobile devices such as the latest BlackBerry 10 devices. With the push of a button, you can connect collected data and reports with popular cloud services (Dropbox, Box…) or with your back office system."
Sounds pretty cutting-edge, and is certainly better than the alternative!
Let's take a look at a few businesses getting a productivity edge by taking advantage of BlackBerry and ProntoForms:
Tanknology (Video)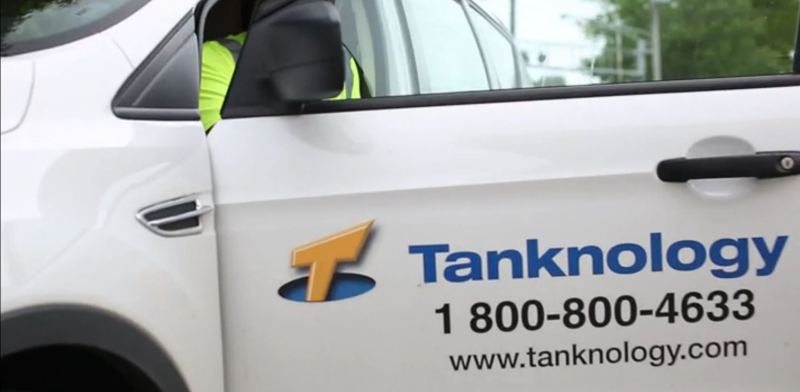 Tanknology is the world's largest provider of tank testing and environmental compliance services for petroleum systems, and visits more than 50,000 sites around the world.
Before using BlackBerry and ProntoForms, the company was tethered to a cumbersome pen-and-paper system for their inspection forms, says Jason Bloch, Tanknology's Manager of Inspection Services. The inspectors would then go back to their homes or hotels at the end of the day to scan all the paperwork and send it in.
"It took them an additional hour to two hours every night to make sure they got the paperwork uploaded correctly," says Bloch.
According to Edward Casiano, a company inspector, the BlackBerry/ProntoForms combination "makes it just much quicker to walk around and do the inspection."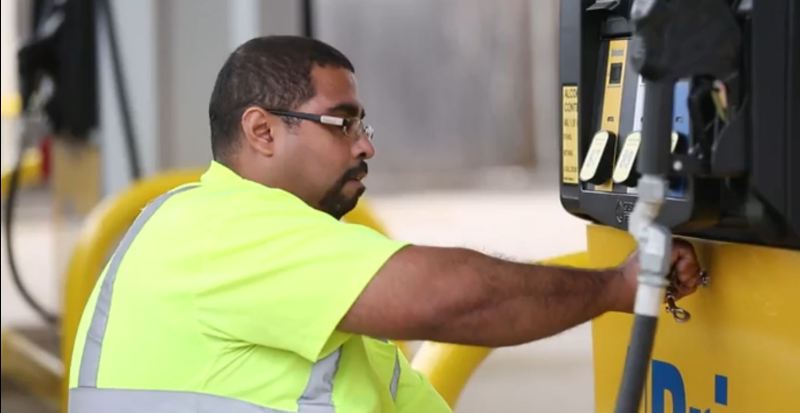 "The functions with the sliding makes it easy to go back and forth with two forms," he says. "It's just an easy device to carry around."
"The integrated camera feature enables inspectors to take pictures of deficiencies and have it imbedded right in the report," Bloch explains.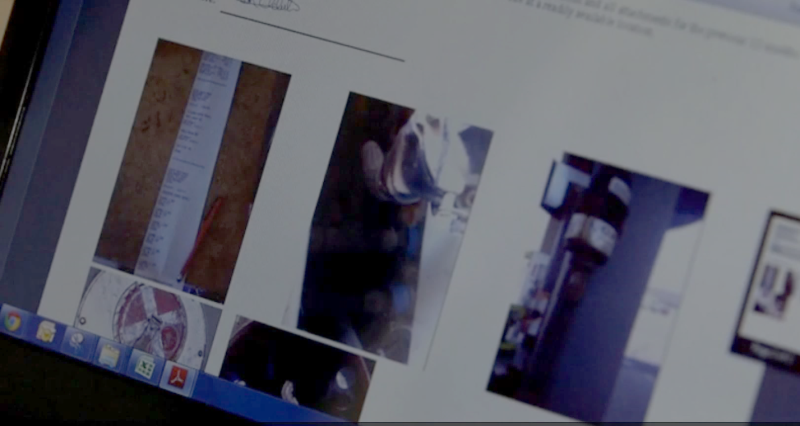 He also likes the Geo Stamp feature that gives a digital imprint of the date and time when the inspection was submitted and the address from where the inspection was submitted.
"It gives us a corresponding view on Google Maps which gives our customers confidence to know our data is accurate and truthful."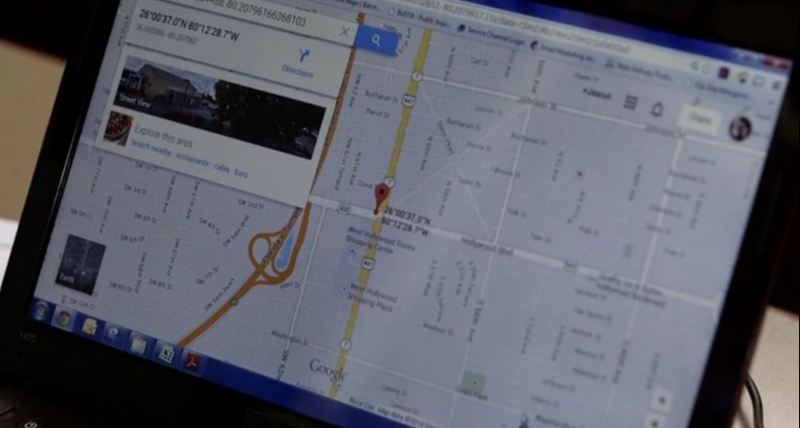 Tanknology's streamlining led to an increase in the number of sites they could inspect.
"Prior to ProntoForms, we were doing about 300 inspections a month on a regional scale, and now that we've implemented ProntoForms, we're doing about 1,200 to 1,300 inspections per month, coast-to-coast," says Bloch.
"Data security is critical for us. We need to know that the information we're providing is not only accurate, but it's secure," he points out, "and we know that BlackBerry is a secure device with a secure network."
EHRLICH PEST CONTROL (Video)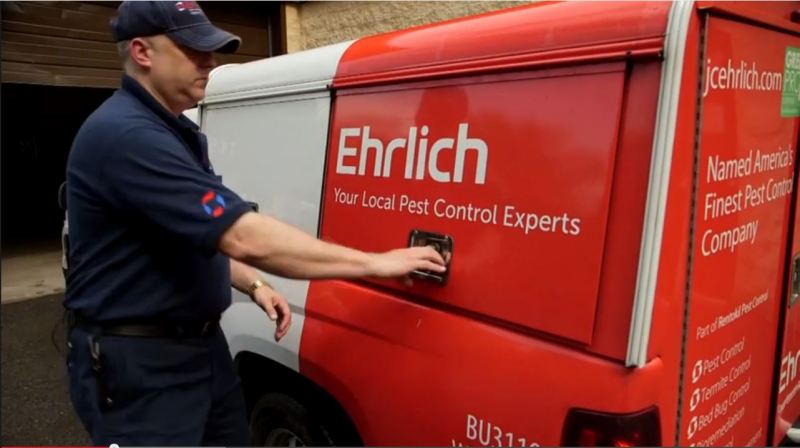 Ehrlich Pest Control had similar challenges prior to using ProntoForms on BlackBerry.
"I used to have to carry a binder around, full of papers and everything in it," says Ehrlich's Operation Manager, Bill Kozel. "I would fill out the form in front of the customer, collect all my data, and then take it back to the office. Today, all I need is my BlackBerry and I'm ready to go."
In pest control, the nature of the job makes it difficult to carry around binders and papers for every circumstance.
"Our whole purpose is to not only eliminate pest problems, but also to give colleagues and homeowners peace of mind," says Paul Kamzelski, Ehrlich's Director of Customer Service. "We have 2,000 employees throughout North America in the field, and every one of them are in front of one of our customers."
For Kozel, everything about the process is better, whether in front of the customer or sending in forms to the office.
"It looks more professional," he says. "The navigation from the BlackBerry to the ProntoForms through the site to the different documentation seems to be seamless. At the end of the day, I hit one keystroke and off the information goes."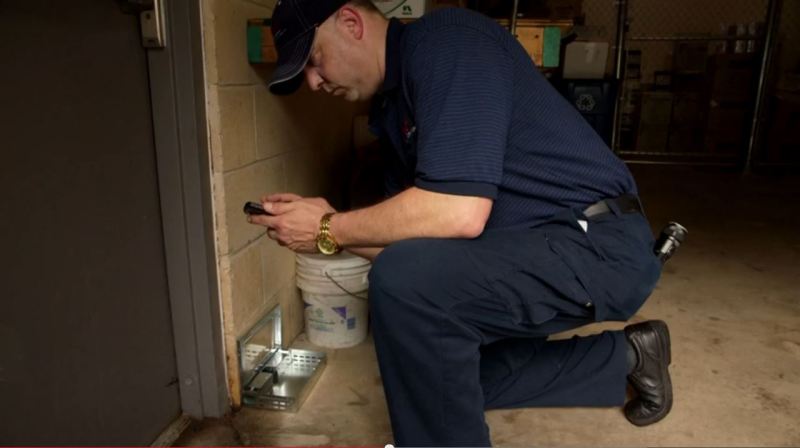 For Kamzelski, the streamlining of the various forms and submission processes is a big advantage for the company.
"It's all given immediately after the inspection, sent to the office," he says. "The paperwork is complete and there's nothing else to do except to go out and inspect more accounts. It's safe."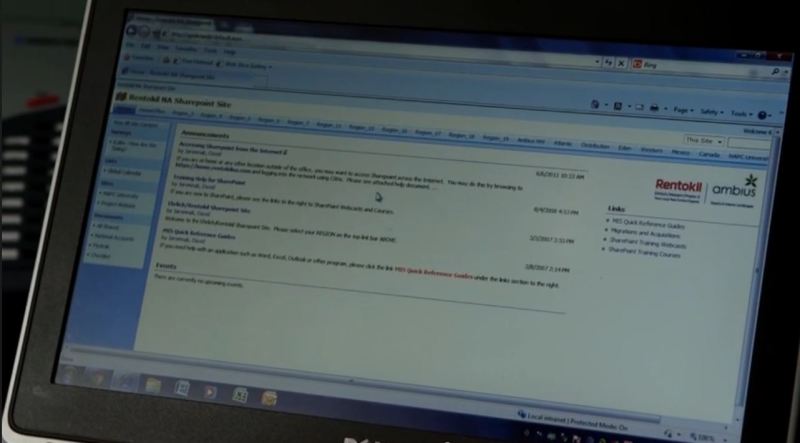 By his own admission, Kamzelski isn't a "computer-savvy" guy, but he finds it "easy," "simple," and "user-friendly," as he puts it.
"One thing we like about the BlackBerry is that it's one device out there, and we don't have to use any other type of device, because we can do it all just by using the BlackBerry," he says. "It's a one-stop shop to do it all."
Tavern in the Square (Video)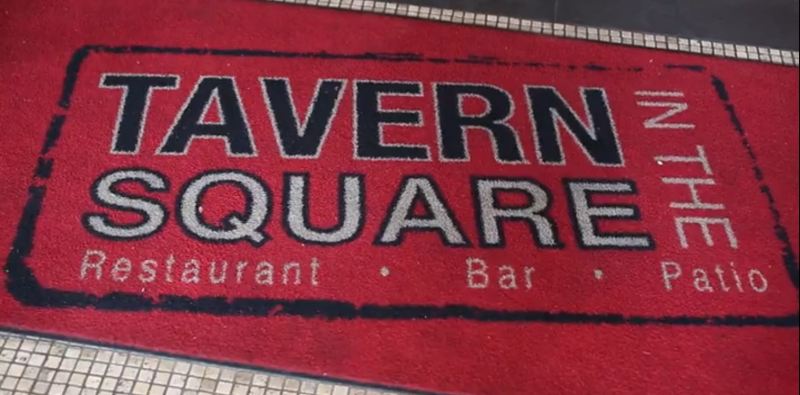 Illustrating the power and versatility of BlackBerry and ProntoForms, we'd be remiss if we left out the restaurant industry.
Tavern in the Square runs a number of restaurants in Massachusetts, with most in the greater Boston area.
"We have seven current locations and we're growing with three more this year," says Paul Booras, the company's Director of Culinary Operations. "We're that mid-scale place to hang out in the neighborhood."
Booras says he works out in the field as well as the corporate office, and even is in the kitchen at times.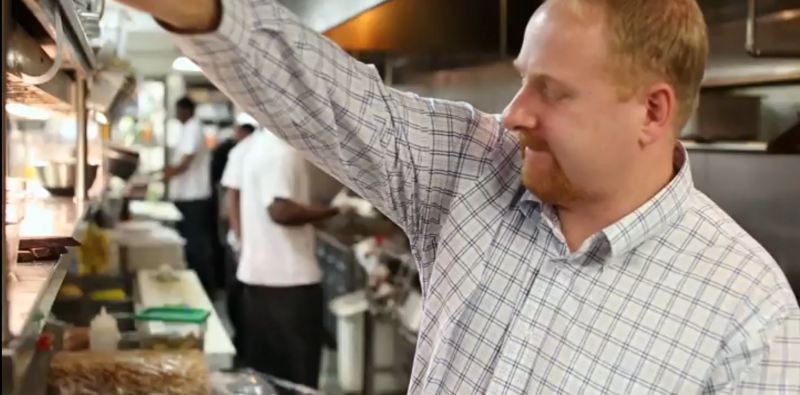 As with Tanknology and Ehrlich Pest Control, Tavern in the Square was subject to paper forms and the filing routine before making the switch, saying, "The daily tools that a traditional operator would use would be between 25-30 sheets of paper a day – information that we needed and were really going to track – we build those into forms and eliminate the paper."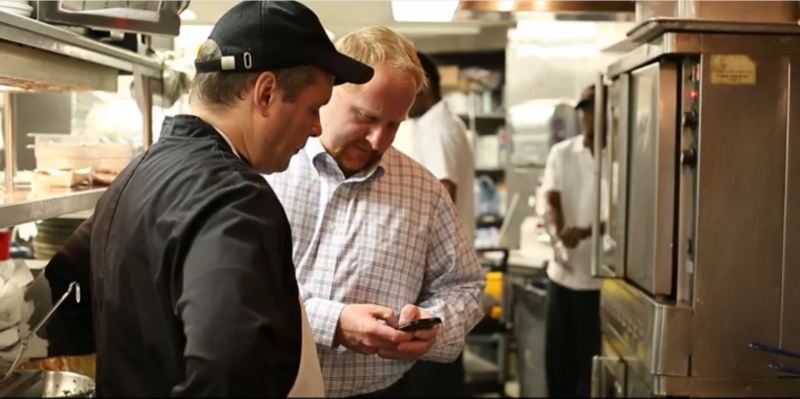 Booras built a form in ProntoForms to keep track of everything at the various locations. He goes systematically through the restaurant, keeping detailed notes.
"I send a report, when I complete it, to the chef of the location; the general manager of the location, and it gives me this long-term, permanent record that I can have and then I can come back in and use it as a baseline to push performance," he says.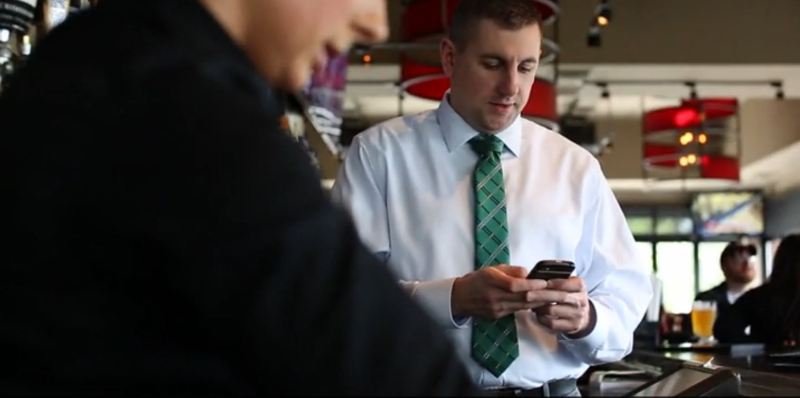 Booras recognizes the value of the user experience with his BlackBerry, saying the device "is super-fast; it fits really nicely and has a nice feel."
"I'm still a keyboard fan," he says. "I like to feel the click. I find that my BlackBerry gives me speed and accuracy when I need it, but I still have that luxury of a touchscreen."
Going through multiple forms is made easy on the BlackBerry, an experience Booras appreciates.
"There's lots of information out there, but how can you go through that information and find out where the best place is to apply positive effort and energy to move the business forward? I think that's the one great thing that the tool does."
A Paperless Experience Powered by BlackBerry
For Tanknology, Ehrlich Pest Control and Tavern in the Square, BlackBerry along with ProntoForms is used to go paperless and save themselves a lot time, energy and travel.
Mobile productivity may be a relatively new experience for many businesses, but it certainly isn't a passing fad, as businesses the world over are discovering.
BlackBerry has a fantastic roster of first-party and third-party productivity apps that can change your business for the better.
To check out ProntoForms, download the app at BlackBerry World.
Are you working on an app or service that fills an enterprise need? We'd love to hear from you in the comments below.