I love showing developers Android apps running on my BlackBerry Z30 because they are always surprised at how well they run, how great they look and how easy it is to put their app on BlackBerry 10 device.
That's why we're going on the road. Over the next few months, we're sponsoring the largest hack-a-thons in the world, AngelHack and AnDevCon. We want to show developers first-hand how easy it is to access the app hungry BlackBerry users.
We're also making it easy to earn a free BlackBerry Z10! Visit us at one of the events we're at below and get a personal offer for a free device*, then register for the offer and make your app available for sale on BlackBerry World and we'll send you a BlackBerry Z10 at no cost to you.
We're in Boston at AnDevCon May 27-30, and we're traveling the globe with the AngelHack series in the following cities and dates:
Cities
Date
The Americas
Brooklyn
May 31 – June 1
Sao Paulo
June 7-8
Toronto
June 21-22
Silicon Valley
July 12-13
Europe, Middle East, Africa
Dubai
May 23-24
London
June 14-15
Asia Pacific
Hyderabad
May 10-11
Kochi
May 17-18
Beijing
May 31- June 1
Kuala Lumpur
June 7-8
Hong Kong
June 21-22
We were very excited to see the Mozilla Reps porting the Firefox app during our first AngelHack event in Bangalore on May 3. Check out their experience at the event on Twitter and YouTube.
The Typeset.io team (below) won the AngelHack event in Bangalore and there was great interest in our free device offer.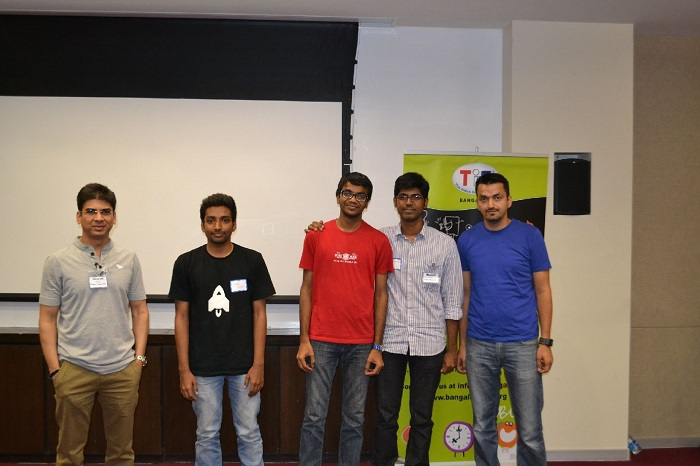 Drop by and visit us during our upcoming events!