By Ryan McDonald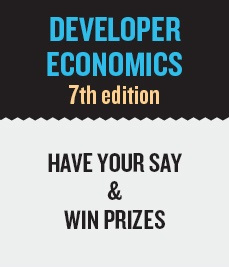 VisionMobile launched a new developer survey earlier this week, which focuses on opportunities and challenges in the app market. If you participate in the global survey, you'll have a chance of winning some great prizes, including a BlackBerry Z30!
What's your take on the latest trends in app development? Which platforms should you choose to make money in today's competitive market? Which is the right revenue model for your apps? Which dev tools are you using? Take the developer survey and have your say on the top app developer issues, contribute to the research and find out how your opinion stacks against other developers.
The results of this survey will become publicly available as a free download in July so that you can get a sense of what the latest trends are, as well as what other developers have to say.
The survey closes in mid-May, so complete the 10-minute survey now!