CircleMe, a social platform that allows users to collect and discover the things they're passionate about, recently grew to more than 1 million "passions" in their database and more than 25000 new posts a month. Given this growth, CircleMe realized it was time to expand their reach and develop for the BlackBerry community.
CircleMe CEO Giuseppe D'Antonio told me that while they encountered complexities in developing CircleMe for Android, porting the app from Android to BlackBerry has been anything but complicated.
After two months of developing CircleMe for Android, it took just four days of development work and a couple days of testing to port it to BlackBerry 10. Provided below are a few tips learned along the way:
The Discover (Plants) section required some special attention since the app uses a map service to show where our "plants" are located. After some trials, they decided to implement OpensStreetMaps and replace Google Maps.
Users are given the opportunity to share content via various social channels. However, since Google+ is not yet available for BlackBerry, they decided to remove this feature to avoid user confusion.
The overlay design for CircleMe's tutorial needed some tweaks to make sure the overlays were positioned perfectly on the Z10-Z30 devices.
After taking these issues into consideration, the APK conversion and publishing process was seamless, allowing users to see the app on BlackBerry World within 24 hours.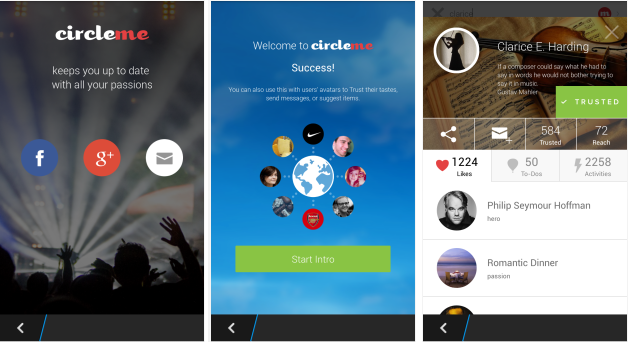 Porting Android apps to BlackBerry can expose your app to new audiences, and the BlackBerry Developer Relations team is here to help make the process as easy as possible. Leave us your questions in the comments below!