Continuing our Meet the BlackBerry Developer Support Forum Expert series, we'd like to introduce you to simon_hain, known as Simon Hain in real life. This is what he has to say about himself: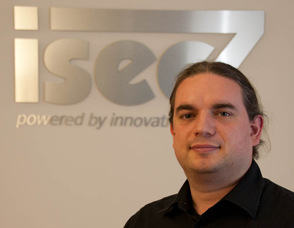 I've worked as a BlackBerry developer since 2003. I live in Hamburg, Germany and work for ISEC7, a strategic partner of BlackBerry. You can follow me on Twitter at @SimonHain.
I develop mainly enterprise applications, including MobileExchangeDelegate and MobilityForSAP.
In 2013 I was a speaker  at BlackBerry Jam Europe  in Amsterdam and BlackBerry Jam Asia  in Hong Kong, where I spoke about bringing Java apps to BlackBerry 10 and build automation.
I started out developing with many questions, and the developer support forum was the place where I found the answers. After a time I was able to give a few answers myself, in order to give back some of the help I received. The forums are a very friendly place, with some very knowledgeable developers helping out, as well as BlackBerry's own developers assisting with their knowledge. It's one of the places where I like to stay when I am online.
Do you use the BlackBerry Developer Support Forums? Check out best practices for getting the most out of forums here, or let us know how they've helped you in the comments below!