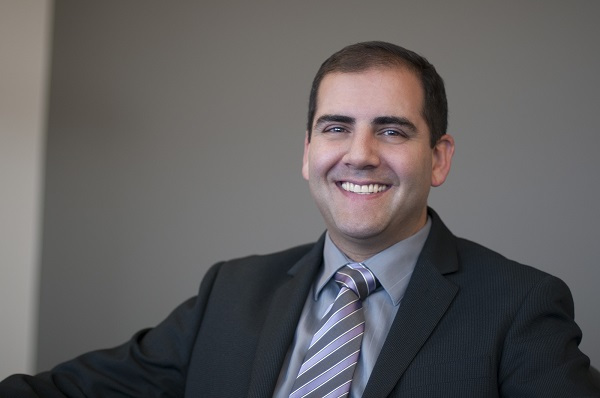 You may have heard that Alec Saunders, our former VP of Developer Relations and Ecosystem Development, has transitioned to the role of VP of QNX Cloud for BlackBerry. As Alec transitions to this new role, I am excited to take on the new role of VP of Global Alliances and Ecosystems, which essentially combines Developer Relations with our Business Development and BlackBerry World teams. The motivation behind me taking on this role is to align two teams that share similar values and business goals, and who have been working together hand-in-hand for several years already.
Alec had a great team behind him, and I'm eager to continue working with them on new and exciting projects in the coming months. I'm also excited to start building new relationships with our developers and partners as we look to create more high-quality products and services that our customers have come to know and love.
Many of you already know me, but for those who don't, I've been with BlackBerry since July of 2007 in a number of positions; all of them focused on our partners and BlackBerry World in one way or another. My goal with my new organization is two-fold: 1) Ensure we deliver a high quality, engaging experience for the BlackBerry user base and 2) Ensure we deliver opportunities to our partners and developer community to engage with the BlackBerry user base to have a successful business on BlackBerry.
With the release of BlackBerry 10.2.1 last week we demonstrated how we can improve user experiences, while allowing developers to have more options for reaching those users with expanded support for Android applications. The response so far has been nothing short of phenomenal. I look forward to continuing to evolve our offering to meet the ever-changing requirements of mobile application developers, both commercial and corporate. I'm confident that bringing these teams together makes perfect sense for our business and will only strengthen our relationships with you, the developer community.
Now that I've introduced myself, I'd love to hear from all of you – feel free to reach out to me on Twitter via @BlackBerryDev or in the comments section below. Looking forward to starting this exciting new chapter with you all.