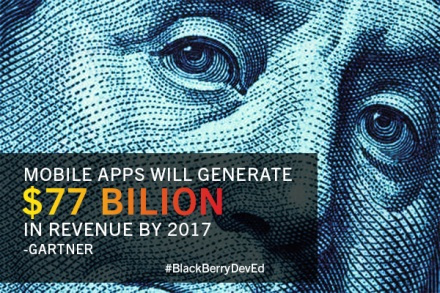 That's a wrap everyone! Thanks for following our #BBDev101 video tutorial series; we hope you now have the tools to start developing for BlackBerry. In case you missed any of the #BBDev101 tutorials, we've included parts 1, 2 and 3 below.
If you needed any more inspiration to begin developing apps for BlackBerry, just remember the stat from Gartner above: mobile apps will generate $77 billion in revenue by 2017!
If you have any questions, our experts are happy to provide any support through our @BlackBerryDev Twitter page.