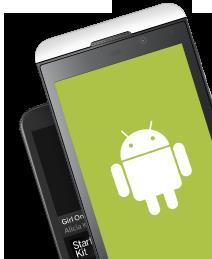 We have exciting news to share! Android apps submitted between December 5, 2013 and January 28, 2014 will receive 500 Jam Zone Rewards Points* as a thank you.
For those that have Android apps, we want to encourage you to send us the latest version.  Upgrades to existing apps and new apps are eligible.
And please remember that BlackBerry 10.2.1 now has expanded support for Android, including Jelly Bean 4.2.2, Android Native Support, Bluetooth, Spell Check, Wi-fi Scanning and much more.  Learn more by checking out this blog post.
* Jam Zone Reward Points are a one-time award per vendor. A vendor is eligible for 500 JamZone Rewards Points in total as part of this offer. Apps must be approved to be eligible for this reward. Points will be distributed weekly on Thursdays.