Editor's note: below is a blog post from Justin Jasmann, Android Application Development Consultant. Follow him on Twitter at JustinJasmann.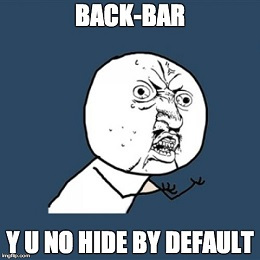 Are you an Android developer that's transitioning your app to BlackBerry 10? Are you tired of that pesky back-bar showing up every time you open the app, reducing the available screen real estate and forcing your users to hide it? If so, we have a solution for you.
All new for Android apps in OS 10.2.1, is the ability to eliminate the back-bar entirely (on a per-app basis). Yes, you heard me right.
It's quite simple actually. All that is required is the addition of a small configuration file during the repackaging process.
     android.cfg <?xml version="1.0" encoding="utf-8"?> <android>   <config>     <overridenavbar />   </config> </android>
When and where you should add this file is important, so let's walk through it together.
Convert your APK using blackberry-apkpackager.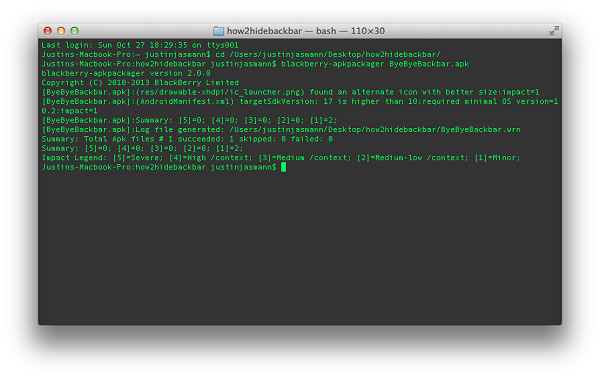 Open the BAR file for editing using the utility of your choice.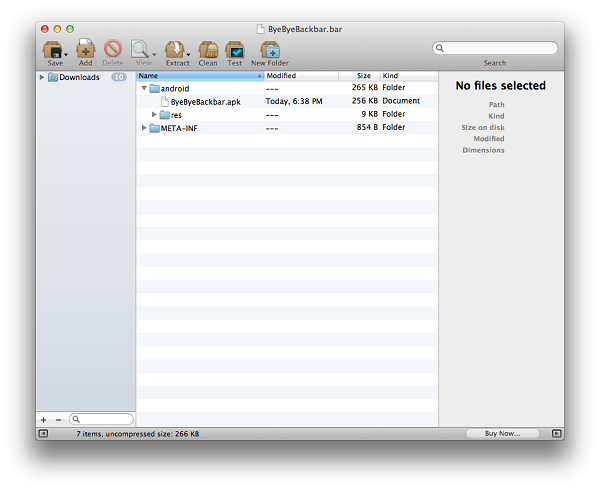 Place the android.cfg file inside YourApp.bar/android.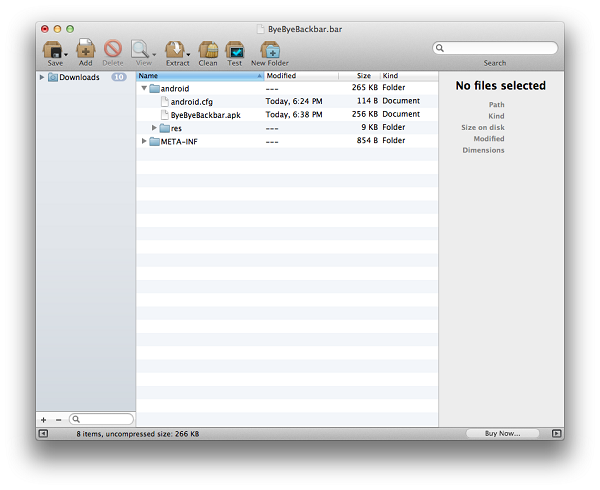 Save your changes back.
Sign the BAR using blackberry-signer.
Deploy!
Voila!
Remember that the additional configuration file will only take effect on operating systems 10.2.1 and greater.