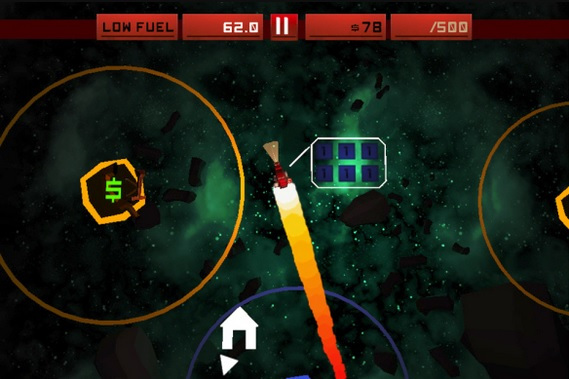 A few months ago, I came into contact with Boon Yeo from Sit-Rep Games regarding two awesome topics: Space and Truckin'. I loved the idea, I could see the ambition, and reading through past blog posts, it was obvious that Boon and team were passionate about their development. Over the coming weeks, we worked together to make Space Truckers on BlackBerry 10 a reality and I am proud to say that Space Truckers is available today in BlackBerry World.
A big THANK YOU to Boon and Sit-Rep Games for their efforts and commitment to making this a reality!
Boon agreed to write a blog post about his experiences with the BlackBerry platform. You can find the original post below and at the Sit-Rep Games website.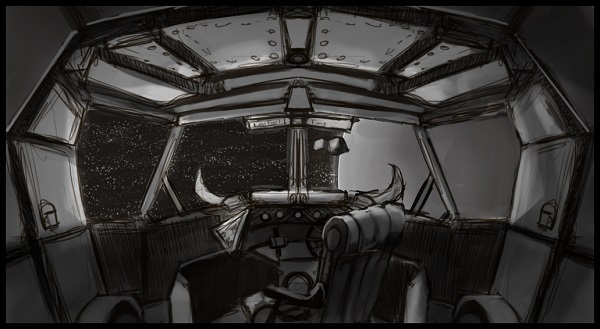 Around this time last year the 3 of us at Sit-Rep sat down to discuss the next foray after our little experiment, "Letter Boxing." Our mentality back then was fairly simple and foolish:
Come up with a game idea that has an interesting or 'cool' factor.
Production would only last 2-4 weeks.
Try to deal with extremely limited marketing resources.
We then set out with "Space Truckers" to correct the lessons learnt from "Letter Boxing."
A year on we were happy with what we released even though, financially speaking, descriptors that come to mind are "abysmal" and "not surprising." An earlier article covers why, even though we were not seeing results, we still kept at it with improvements.
Several months back Unity announced that they would be adding BlackBerry 10 support which posed a very interesting proposition for us. At that time, we had moved on to other projects and with the integration would be coming out later, we had not really considered it. That was until Erik from BlackBerry contacted us.
For us, this was completely out of the blue. I personally still admit I have no idea how he heard about us because our online presence is quite non-existent. Erik's correspondence was extremely refreshing. It motivated us to seriously consider a BlackBerry edition. As a developer who, at the moment, solely relies on sales to drive more personal projects, it is a decision that cannot be taken lightly.
We use Unity because it is a relatively easy to use 3D engine and it's cross platform out of the box. Unity's inclusion of BlackBerry means that developers have an even easier time to get their game on this platform. Now, sure, it's not the most exciting point to bring forward but it goes to show where the motivation is. When we sit down to make decisions on project viability, it always turns towards time and money that dictate our next actions. Frankly speaking, making any application run cross platform is quite painful, difficult and for all the wrong reasons. Unity has enabled us to reach BlackBerry where, with a bit of work, becomes a truly viable option.
Talking to BlackBerry about having Space Truckers on their store was another prime motivator. We talked to real people during both submission and post release. It was quite surprising that, while working out submission issues, an email back was from a real person with an exact solution to the problem. Talking to real people and not some automated system (this might sound strange) actually inspired us to get the fixes done as soon as possible. For Apple and Android, we still would have done our work but with BlackBerry, it was definitely with a positive attitude.
Big platform companies, like the previously mentioned, do not have to make the process faceless and negative. Even though we all know the mobile market, and by extension the competition, is huge, at least with BlackBerry it did not feel like placing something into the void. There is a sense of community which I would love to see the others take note of.
I've spent a lot of time haulin' and recommend Space Truckers to everyone. With fast-paced, twitch-reflex controls, this isn't your standard UPS delivery system; the soundtrack alone is worth it. Let's show Sit-Rep the BlackBerry Love! I can't wait to see what's next for the world of Space Truckers and beyond.
If you're a game developer and are considering the BlackBerry 10 platform, please don't hesitate to reach out.