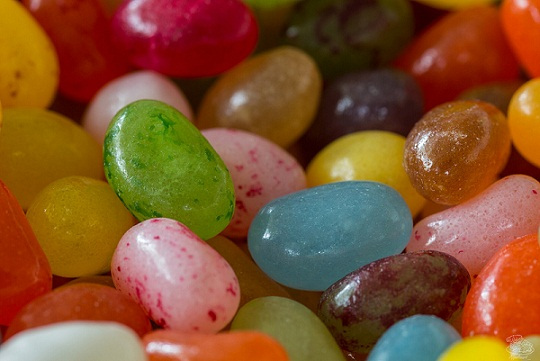 Image source: flickr
Hopefully you're not too full from enjoying your big bowl of jelly beans, because I'm pleased to announce the gold release of the BlackBerry Runtime for Android Apps and Plug-in for Android Development Tools for BlackBerry 10.2.
In this Android Runtime Gold release, which supports Android 4.2.2 Jelly Bean, we have added support for not just the previously supported beta features, but also SurfaceTexture as well as other performance and stability improvements. Some of these supported features include: fragments, animation framework and hardware acceleration. Additionally, all the great features that were previously available in our Gingerbread release will continue to be supported. Check out our API Support page for all the details.
If you want to start testing your app on Jelly Bean, just grab the BlackBerry 10.2 Gold SDK OS.  If you don't have a device to test with, we now offer support for Jelly Bean in the BlackBerry 10.2 device simulator! Grab the latest simulator from our Android Tooling page.
How do you start using these new tools? Jump to the Runtime for Android Apps microsite. There is an updated 1.6.1 release for the BlackBerry Eclipse Plug-in for Android Development Tools and Command-line tools to help get you using all these Android Runtime features for BlackBerry 10. For the Eclipse users, make sure to point your update site to:
http://bdsc.webapps.blackberry.com/android/downloads/eclipseplugin/
To see the full details and known issues, check out the release notes for the BlackBerry Plug-in for Android Development Tools and BlackBerry Runtime for Android Apps.